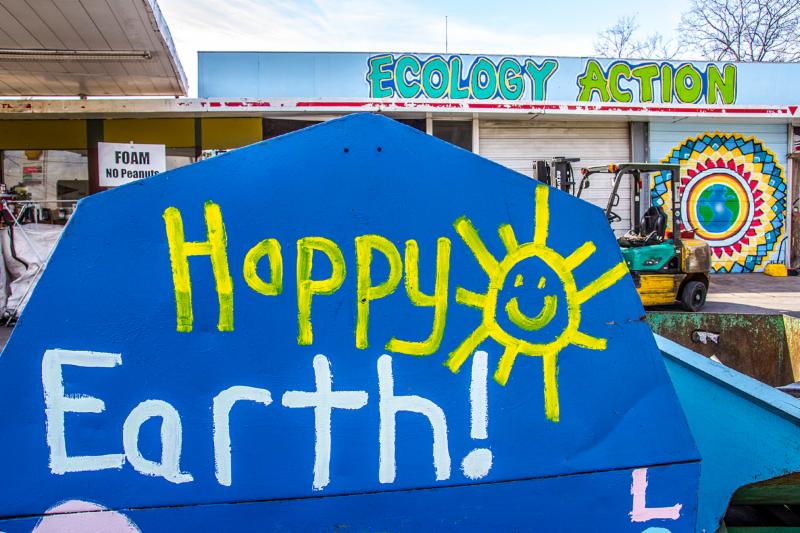 Recycling Resources
Ecology action no longer operates a recycling center.
We strive to keep an updated list of resources here to help Austin individuals and businesses continue to recycle. Please see below for a recycling option listings, searchable by location or material, or click the blue box to download a printable flyer.
If you find any of these resources have changed, please take a moment to contact us so that we can update the page.
The City of Austin's Recycle & Reuse Drop Off Center is located at 2514 Business Center Drive, 78744. They are currently accepting plastic, glass, aluminum, paper, cardboard, electronics, batteries, light bulbs and STYROFOAM! Click on the link above for hours of operation & a complete list of accepted materials.
recycling options By Location:
Use the map to find a recycling location near you. The red markers indicate full service recycling centers, though some restrictions do apply. Click on each marker for more details including businesses hours & other restrictions.
RECYCLING OPTIONS By Material:
Run your mouse over the materials below for a short list of local drop-off facilities that accept that material. We highly recommend that you contact the individual company at the links below to find out about specific business hours and other drop-off restrictions. Don't forget that most single-stream materials (aluminum, paper, plastic & cardboard) are often accepted together depending on the processor!
Do you own a local business or multi-family property without recycling? Click on the blue dumpster (left) to learn about Austin's
UNIVERSAL RECYCLING ORDINANCe
which will affect all commercial properties by October 1, 2017.
Then, click here for additional information about how to get into compliance, including a list of private recycling haulers in the Austin area, printable signage, advice on explaining recycling to staff and residents, and more!
Already have recycling, but want to find out how your business can get closer to zero waste? Check out the Austin Materials Marketplace, a business-to-business materials reuse network that specializes in hard-to-recycle materials!